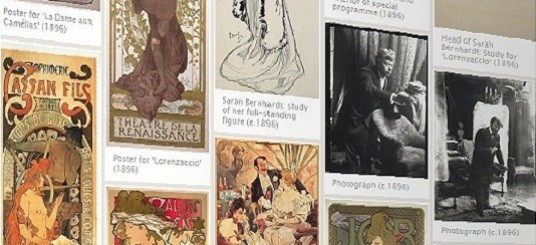 The Mucha Trust Collection is the largest and most comprehensive collection of works by Alphonse Mucha in the world.
The collection consists of approximately 3,000 works of art and approximately 4,000 photographs. It is representative of all aspects of Mucha's work and is particularly strong in original works and photographs.
The collection comprises:
Lithographs: theatre posters, advertising posters, art posters, magazine covers, printed ephemera – menus, theatre programmes etc.
Oil paintings
Pastels and drawings
Designs
Books and magazines
Sculpture and 3D material
Jewellery and medals
Photographs
Mucha was an early adopter of photography and took both staged and documentary photographs from the 1880s to the end of his life.
Written archive
The Mucha Foundation holds a large collection of letters to and from Mucha, memoirs, newspaper cuttings and ephemera.
Acquisitions and donations
As and when its resources allow, the Mucha Foundation acquires additional works to enhance the collection.
We are especially grateful to people who donate works to us and are always delighted to talk to potential donors.