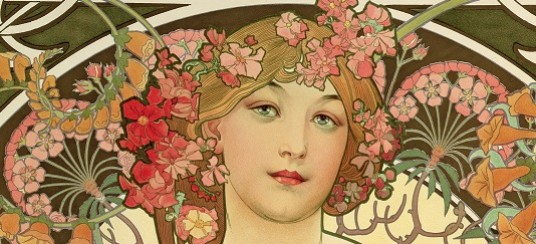 The Palazzo Pallavicini in Bologna hosted a major retrospective of almost 100 works by Alphonse Mucha. The exhibition looked at Mucha's philosophy of beauty, and how it shows through in his work throughout his career. It included over twenty works that had never been shown in Italy before.
Guided by the artist's own lecture notes, the exhibition explored how Mucha's idea of beauty influenced his work. Mucha believed that beauty was the essence of art and was achieved by striking a balance between the internal, spiritual world and the external, material world. This principle informed his entire oeuvre, from his Art Nouveau posters and commercial works to his later works on the history of the Czech and Slavonic people. The exhibition is made up of three sections: Women - Icons and Muses; Le Style Mucha - A Visual Language; and Beauty - The Power of Inspiration.
The exhibition ran from 29 September 2018 to 20 January 2019.