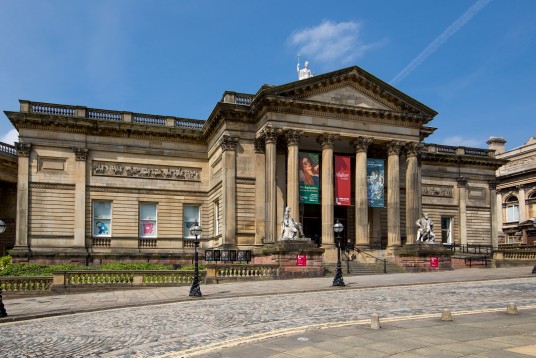 Alphonse Mucha: In Quest of Beauty will open on 16th June 2017 at the at the Walker Art Gallery in Liverpool. Following on from very successful exhibitions at the Russell-Cotes Museum in Bournemouth, the Sainsbury Centre in Norwich and the Kelvingrove Art Gallery and Museum in Glasgow, this is the fourth and final venue in our UK tour.

The exhibition makes links between Mucha's work and philosophy and key works from the Aesthetic movement held in British collections. Featuring works mainly from Mucha's Paris period, it examines how le style Mucha evolved and became synonymous with the international Art Nouveau style. It also looks at how his artistic philosophy is reflected on the development of his work beyond the 'Art Nouveau' period, with examples of works produced after his return to the Czech lands in 1910.
A number of key 'aesthetic' and Art Nouveau works from National Museum Liverpool's own collections will also feature within the exhibition as well as a selection of sculptures by Auguste Rodin (1840-1917), a friend of Mucha's.